In the Eisenhower Decision Matrix (aka Eisenhower Box), the horizontal X-axis represents the level of urgency with the left side being the most urgent and the right side the least. The vertical Y-axis represents importance, with the lowest importance at the bottom, highest at the top.
Using Eisenhower on Daily Spreads
One way of using Eisenhower for daily ToDos, is to first make a list of the things you have to do, and then use color coding to organise their priority. In this video,
TinyJournaler
shows us how she convines GTD and Eisenhower in a daily spread.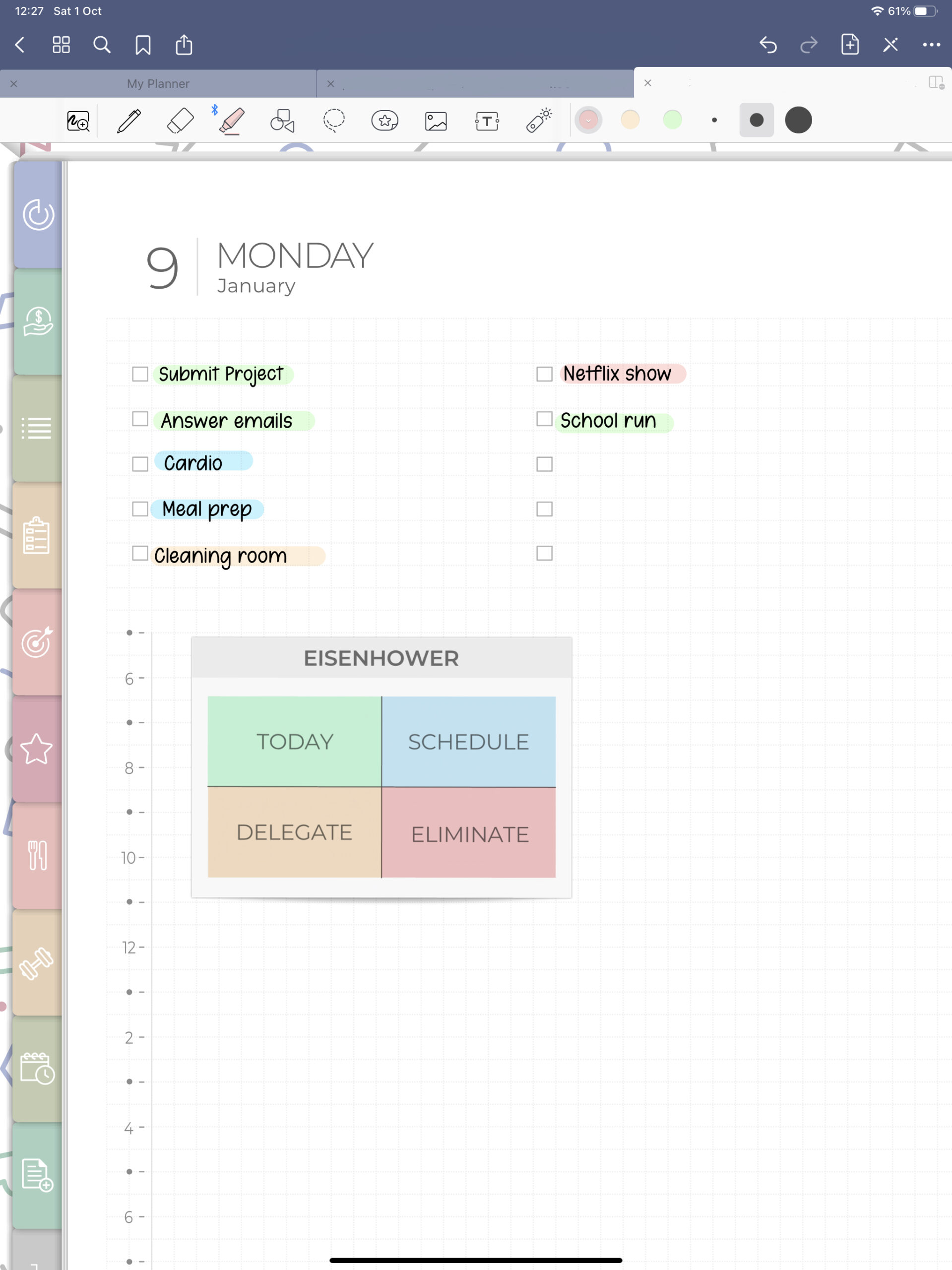 Place the Eisenhower sticker included in your planner next to your To-Do list and use the colors to highlight your items.
You can follow the suggested colors, or add your own colors to the other sticker using highlighters.
Using the Eisenhower Section
Another option is to use the Eisenhower section within your planner. This section has pre-squares so you can write inside inside them.
You might choose this option if your tasks as to be done within a week, rather than a day.
Also if you would like to be able to visualize different matrices and keep moving items between them.



Kanban boards are a form of visual project management with which you can plan projects and workflows using columns and cards. Your planner comes with a section that can help you organise tasks with these columns
While the To Do, Doing and Done columns can be self-explanatory, Backlog is not always that obvious. Its purpose is simple, you can keep in Backlog the steps that you need to be aware of, but you don't need to do yet.
Once you need to start a task, it is time to move it from Backlog to To Do. Your planner comes with some sticky note stickers that can be used to organize these tasks. Those are merely for decoration, as you can also write the tasks directly.